Uncategorized
CAVENDISH: MY FORM IS BETTER THAN I THOUGHT
On March 23, 2017 by index
Mark Cavendish went home without a stage victory in the recently concluded Dubai Tour. However, he was quite satisfied with his series of placing in the event.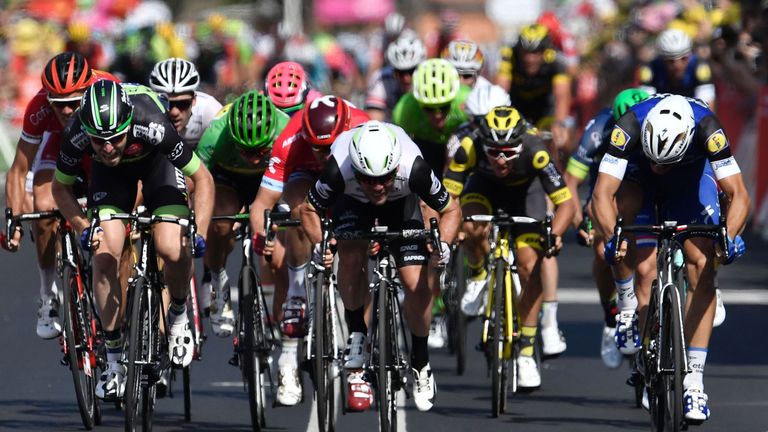 Speaking to
CyclingNews
, Cavendish made it known that his major focus for the year is on the Tour de France and also that he was yet to get himself involved in any intense trainings.
In 2016, Cavendish had one of his best ever seasons, one that saw him win four stages at the Tour de France. In the World Championships, he finished second only to Peter Sagan.
At the Rio Olympics held in Brazil, the Dimension Data rider took home a silver medal in the Omnium.
On the track, he worked quite hard, as well as on the road, thus finishing his racing in late November with a victory in the Gent Six.
In this season once again, success at the Tour de France is a major goal for him and the Dimension Data team. Any other apart from this is a plus.
Cavendish took time to pose for a number of selfies and photos with fans on the final day of the Dubai Tour competition.
Speaking to CyclingNews, he said:
"The team has been good in the sprints and my form is better than I thought it would be. It's not that I'm about to win stages of the Tour de France right now but things are good."
The first stage of the Dubai Tour saw him finish in the third position. He came off seventh in stage 2 of the competition and in stage 3, also the final day, Cavendish finished in the fourth position.
His slightly below par finish in each of the stages of the races were due to circumstances beyond his control.